njhotshotsgold

Coach

Registered: 2016-06-22

Posts: 529
AMPED SHOWCASE Presented By NEWTOWN ROCK/NJ INTENSITY/RI THUNDER
Who we are:
Three long established Fastpitch Organizational/Tournament Event leaders collaborating to co-create a common vision to meet the needs and objectives of the greater travel softball community.
Joe Garvey (Newtown Rock): Rock Tournaments
Dave Lotti (RI Thunder): New England Finest Showcase
Kevin O'Donnell (NJ Intensity): Diamond 9 Events
What we offer:
Together we have acquired more than 75 years of experience investing in the growth and development of Fastpitch Softball. Now is the time to join forces to use our collective knowledge and expertise to ensure our sport and it's young athletes endure the next chapter of competition and recruitment.
August 13-16
14U / 16U / 18U Divisions
5 gg
Newtown, PA
https://www.tourneymachine.com/Register … 76f0b6a149
For Additional Information: info@beastsoftheeastevents.com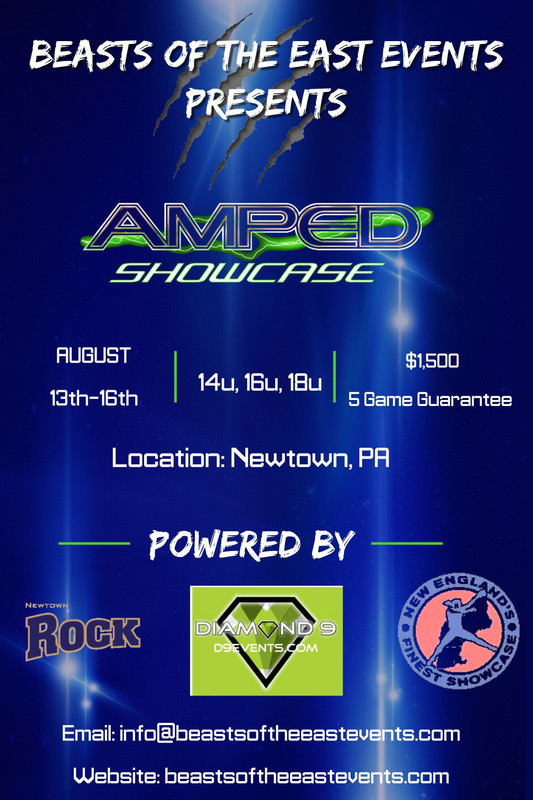 Last edited by njhotshotsgold (2020-05-25 20:25:56)
njhotshotsgold

Coach

Registered: 2016-06-22

Posts: 529
Re: AMPED SHOWCASE Presented By NEWTOWN ROCK/NJ INTENSITY/RI THUNDER