NJ Heat Fastpitch

Coach

Registered: 2016-06-21

Posts: 492
NJ Heat Tryouts - 14U, 16U, 18U TRYOUTS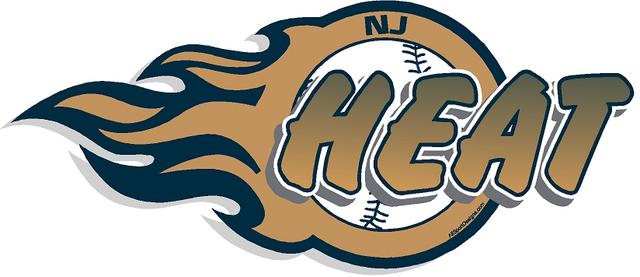 UPDATED 8/24/2019
Thank you for reading our post and for your potential interest in trying out for the NJ Heat for the 2019-20 season.  As in years past, the NJ Heat will field teams from 10U through our 18U Showcase team.
Current tryout dates are listed below with more being added.  All information will be kept confidential.
--> Feel free to complete our player profile form - https://forms.gle/9s5kPqKvUuMRi7P27 - prior to tryouts.
We are also looking to expand the program.  If you have a team that is part of another organization and you would like to become part of the NJ Heat, please email us at njheatfastpitch@gmail.com.
All tryouts will be held at our 5 field complex at Soldier Memorial Park, Howell, NJ  (575 Lakewood-Farmingdale Rd, Howell, NJ)
Founded in 1996, the Heat organization is over 20 years strong.  We field competitive teams that play a combination of USSSA, USA Softball, Triple Crown and Showcase tournaments throughout the season depending on what is best for the team.
For many years, travel softball organizations have tried to replicate the NJ Heat in Monmouth and Ocean county by over promising players and charging them more to support the cost of coaches and practice facilities.  As a player of the NJ Heat, it is not about how much money you can spend, it is about how much you can get for your money.  All revenue generated by the teams goes directly to the teams to pay for tournaments, equipment and indoor training. Each team also saves $2,000 to $3,000 each season as we host numerous, extremely well attended/competitive events in the fall, spring and summer.  $ saved by the team = lower player fees and/or more $ invested in your daughter's training.
We understand there are many options for players today. NJ Heat teams have traditionally provided the best value by playing in more tournaments and providing equal training opportunities while allowing parents budget flexibility to continue individual lessons so their daughters can continue to develop outside the team if they choose to. 
Our teams grow together and are competitive with these other organizations because the coaches, parents and players are all focused on the same goal - to learn, be competitive and continue to be better.
Please email njheatfastpitch@gmail.com if you have any questions.
Tryout dates and times:
14U NJ Heat - NEW TEAM
Sunday 8-28. 11:30 A.M. Field 3 <-- Updated

Come work out with our existing 14U team <-- Updated

please email if you are interested in attaending <-- Updated
Email: njheatfastpitch@gmail.com for more information
16U NJ Heat 03/04
Private Tryouts <-- Updated

Specifically Looking to add a Catcher & Pitcher <-- Updated
Coach: Len Casella - heatsoftball@comcast.net for more information
18U NJ Heat 01/02
Private Tryouts <-- Updated

Looking to add a catcher & Utility Player <-- Updated
Coach: Joe Frazzetto - zetto@aol.com
PLEASE CHECK THIS POST THE DAY OF THE TRYOUTS YOU ARE INTERESTED IN BEFORE ATTENDING FOR UPDATES !
Last edited by NJ Heat Fastpitch (2019-08-25 07:52:12)
NJ Heat Fastpitch

Coach

Registered: 2016-06-21

Posts: 492
Re: NJ Heat Tryouts - 14U, 16U, 18U TRYOUTS