Welcome to Our Nightmare!
April 12-13 have a couple 10u openings, teams from NJ, DE, VA, CT, NY are registered. 12s and 14s are sold out.
Register at utrip website https://www.usssa.com/fastpitch/event_h … ID=1879835
June 15-16 Futures event has 1 16 and 1 18u opening.
July Classic has a couple openings at each age group.
email Nightmarefp@gmail.com for more information.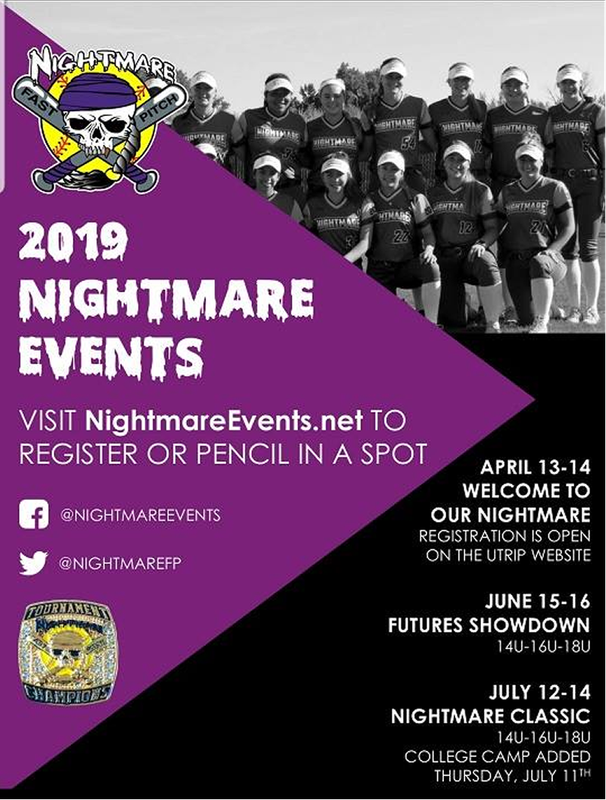 Last edited by Nightmare (2019-03-06 00:31:39)