cheetahfastpitch2017

Coach

Registered: 2018-11-12

Posts: 35
NJ Cheetahs - only few spots left, looking for 12U and 18U Athletes
12U McGowan based out of Westampton 2 spots left; if interested email Coach Brianna McGowan at mcgowab5@tcnj.edu
18U a few spots left across Premier and Gold teams please email njcheetahssoftball@gmail.com to coordinate a tryout.  Extra focus on Catchers and Outfielders
The NJ Cheetahs have teams from 12U to 18u with the goal of preparing each of our athletes to learn what it takes to play in college and develop as responsible, effective leaders in their community.  Our showcase teams play in some of the more prestigious tournaments, such as: Pennsbury, Team NJ, Atlanta Legacy, Diamond 9, Colorado Fireworks, NE Finest etc. and our tournament teams play a competitive schedule with the goal of attending a National tournament over the summer.
Our coaching staff is made up of former College Coaches and Players that focus on developing all Cheetah players to play softball the right way.
Our graduating seniors are committed to play at St. Joseph's University, Marist College, University of the Sciences, Seton Hall University, Swarthmore, Georgian Court University, Misericordia University, Kean University, LaSalle University, Lafayette College, Ramapo, Montclair State, Franklin & Marshall, Bloomfield College and Rowan.
Our primary location is SJ Elite Sports Facility in Westampton, NJ where we will have teams at 12U/14U/16U and 18U.  We will also have a 12U team based out of Holmdel, NJ. Also for this upcoming season the Cheetah organization is also expanding to include 12U/14U and 16U teams based out of King of Prussia, PA.  These teams will train out of Diamond Academy.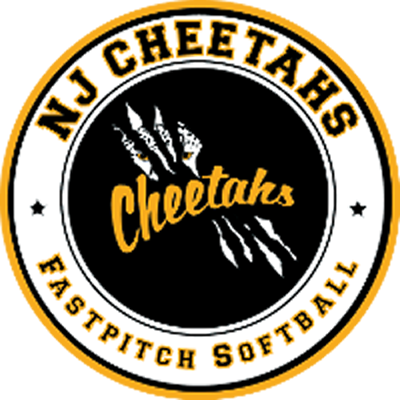 Last edited by cheetahfastpitch2017 (2019-08-11 07:31:43)